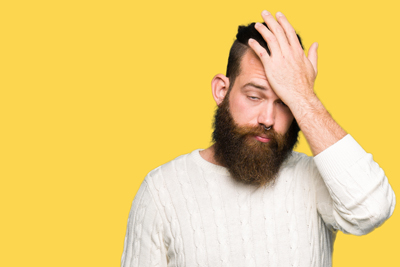 The Dangers of DIY
Some people enjoy the satisfaction that a do-it-yourself project can bring; paint a room or revamp an old chair. You can always repaint the room if you don't like the color, and you can reupholster a seat cushion if the fabric doesn't hold up. One DIY project that can potentially set you back with a negative outcome is creating your marketing materials. Yes, in this age of DIY graphic websites with pretty, "professional" templates, DIY-ing your most important materials can create a negative impact on your image, sales, and ultimately, your bottom line.
Costly DIY
People often think they can save cash by doing the work themselves. However, DIY can quickly go from saving money to spending money. For example, a lack of print production knowledge can lead to incorrectly printed materials. Another mistake is using a web-based template which is just that - a template. They don't highlight what makes your organization unique and, your chosen design can be used by other businesses in your town and around the country. Do you want to share the same look, graphics, and color palette and perhaps be mistaken with some other group?
Professional marketing collateral designers understand what it takes to create successful, results garnering pieces. You simply cannot afford to have materials that have nothing to enhance your image, sales, or membership and could diminish them.
Leave it to the Experts
For nearly three decades, PermaCard has developed, designed, and printed membership kits, cards, and materials, key tags, promotional mailers, and other results garnering pieces for small to large membership associations, libraries, fundraisers, teams/sports organizations, fitness facilities, and more. We work with a business's outside designer or utilize our talented in-house design team to create unique materials that perfectly reflect our clients' organizations. Additionally, all materials are printed with great precision, leaving no room for error.
Professional, well-executed, and engaging materials pay for themselves. Plus, our process is hassle-free with no second-guessing!
You can't talk to a template, but you can talk to us, Risk-Free!
PermaCard creates winning membership kits, plastic mailers, and a variety of materials for businesses of all sizes. Contact one of our experienced account managers for more information and to This email address is being protected from spambots. You need JavaScript enabled to view it. for reference and inspiration. PermaCard can provide This email address is being protected from spambots. You need JavaScript enabled to view it., so be sure to ask for samples designed by our talented in-house team.