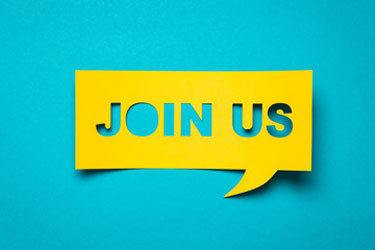 Membership Matters: Engage Members with Winning Membership Kits
Whether your membership organization outsources to furnish members with a 30 mil plastic card or tag or prints membership kits in-house on-demand, you know that a memorable card that best reflects your image is crucial to maintaining and growing your member base. Depending on your workflow, outsourcing to a company that can design, print, fulfill with any additional collateral if needed, and mail on a predetermined schedule (or any combination of these services) may be best.
Perhaps your organization sends out kits as needed, utilizing pre-printed letterhead with thin cards affixed. Using a laser printer, your staff personalizes these elements in-house then combines with letters and inserts to make a membership package to be mailed to the member as they join or renew.
Regardless of your needs, PermaCard offers two solutions that are sure to make your membership kit fulfillment an easier process.
Plastic Membership Kits Mailers: A Versatile, All-in-One Solution
If your organization utilizes standard plastic cards, key tags and other elements, any combination of these can be integrated into one neat, welcoming PermaCard mailer fabricated in the more traditional 30 mil plastic. All printing, including the personalization, is protected by film laminate, and is designed to be inserted into a window envelope and mailed. Additional items such as letters, decals and pamphlets can also be inserted with the mailer.
PermaCard mailer products have a long life-span due to their synthetic core and lamination. These products also have a higher perceived value with members and reinforce member exclusivity.
Membership cards, key tags, and other 30 mil member-focused products are also available separately to fulfill an organization's specific needs as well as their members' expectations.
LaserWell® Laser-Printable ID Card Document
LaserWell® is carefully developed for trouble-free use on most laser printers. Permacard's membership kit solution features a unique design featuring a debossed "well" or cavity into which a slim 8mil or 10 mil plastic membership card is affixed – making the overall document smoothly coplanar for ease of printing. Additionally, the proprietary design and technology leaves cards clean and glue-free when detached from the letter.
The product is available blank or pre-printed on a variety of paper stocks and sizes. Formats include 1-up, 2-up and 3-up cards.
There is also a special WindoWell® option available for production-class printers and digital presses that enables duplex printing of static or variable data.
If your membership-based organization is in need of quality membership kits, contact one of Permacard's experienced account managers for more ideas and to receive a This email address is being protected from spambots. You need JavaScript enabled to view it. of PermaCard mailers or LaserWell® options for reference and inspiration.