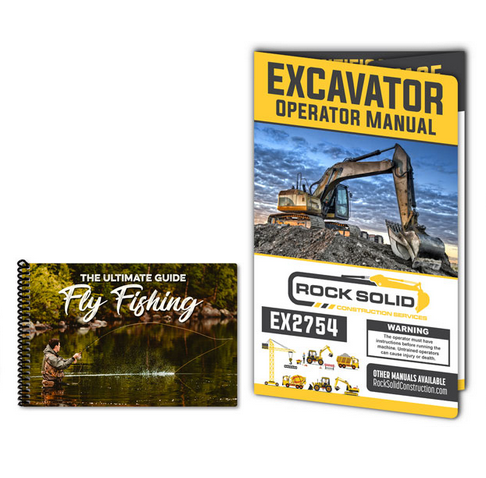 Let Lamination Add a Luxe & Sturdy Touch to Your Upcoming Projects
When you think of lamination, menus, membership cards, and key tags most likely come to mind. However, lamination can add a memorable, high quality impression to a wide variety of projects and business materials.
Special projects as well as everyday applications can benefit from a durable and substantial look with gloss or matte lamination. An advantage of lamination is the ability to include antimicrobial Microban® directly into the product for protection against stains and odors caused by bacteria. Because laminated materials are waterproof, they can withstand repeated cleaning and sanitization. Whether you are using these materials indoors, outdoors, in a healthcare environment, or anywhere they are frequently handled, lamination stands up well to the tasks at hand. (No pun intended.)
Lamination Adds Style & Durability
Projects that stand out -- and are ready for repeated use -- with lamination include:
Outdoor Guides. From zoos to aquariums to trails to any outdoor venue or setting in need of informational materials, laminated coil-bound guides meet the challenges of extensive use, repeated cleaning, and inclement weather.
Flip Charts. Instead of dated plastic sleeves, sleek laminated coil-bound flip charts offer a crisp, welcome update for charted data and presentations, and withstand repeated use for sales calls or leave behinds.
Training Manuals. Employee handbooks and manuals get a lot of wear and tear and laminated coil-bound designs are perfect for all the handling they get when training and informing staff. Matte lamination can also include Microban® to help keep stains and odors caused by bacteria at bay.
Recipe & Drink Manuals. In the kitchen, below the counter, or behind the bar, the must-have materials get tons of use detailing your dishes and beverages for your staff. Often exposed to water, food, and more, waterproof, easy-to-clean lamination helps keep these coil-bound manuals neat, intact, and ready for the next use.
Event Credentials & ID Lanyards. Laminated credentials make colors pop and stand out in the crowd, offering a quality look and easy identification.
Badge Buddies. Durable and a breeze to clean and sanitize, laminated Badge Buddies provide necessary information in healthcare settings. Choosing matte lamination featuring Microban® offers added protection from stains and odors as it thwarts off bacteria.
Laminated Signs. Matte laminated signs with Microban® are a snap to clean and perfect in hospitals, doctors' offices, and anywhere antimicrobial protection is desired. For other applications, gloss lamination provides added durability, a clean look, and easily wipes clean.
Laminated Report Covers. Add a sleek, memorable, and branded look with custom report covers featuring your logo, tagline, and more.
Waterproof lamination can be utilized for an array of special and everyday projects. When you consider the durability and consistent use, these applications become quite cost-effective.
To learn more about laminating your special projects and more, contact one of PermaCards' experienced account managers for more information and to This email address is being protected from spambots. You need JavaScript enabled to view it.s to see how lamination can enhance your image and materials.